Register
Softball 2023 Spring Coed Thursdays Softball · Co-Ed Any Skill Level
MonTueWed
Thu
FriSatSun
5:50pm to 8:30pm
Slow-pitch, coed softball, min 4 females, roster min 10
Team Fees

Regular

$62.00

per player

Forfeit Fee

$50.00 (payable by captain)
Individual Fees

Regular

$66.00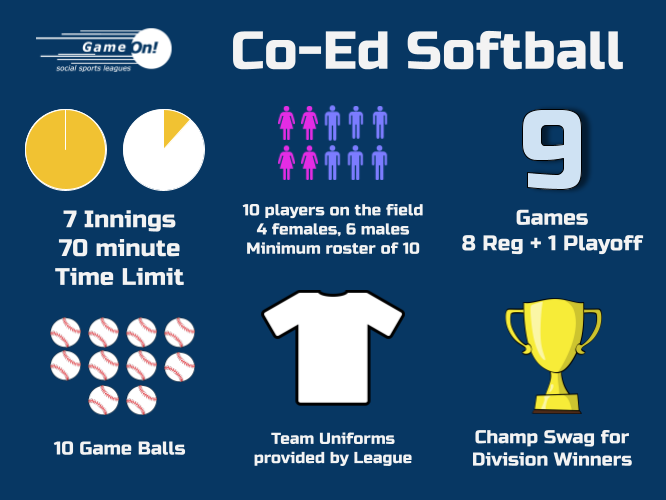 Format & Rules

Any player who registers after 5.5.23, may not receive a uniform.
Included in the Team Fee

9 games (8 Regular Season + 1 Playoff)
Game balls
Score book

Single-elimination playoff for ALL teams

Awards for championship teams

NOT Included in the Team Fee

Umpire fees. $21/team/game (subject to change), Payable in cash prior to the start of each game

Playing equipment (bats, gloves, footwear)

TITLE SPONSOR
opportunities available - inquire at info@game-on-sports.com
SESSION SPONSORS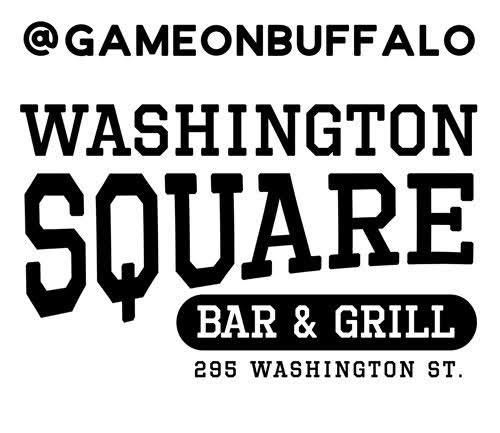 League Notes:
Now accepting registrations!
127 spots left